What Kind of Valentine's Day Dresses Should You Wear?
Valentine's Day is approaching, and people are beginning to buy gifts and book reservations all over the place in order to enjoy a romantic moment with their sweethearts! The problem about this particular day is that picking an outfit is typically very straightforward, however for ladies it's a whole new universe.

Looking for a lovely dress to wear on Valentine's Day? Concerned about which option to select? Relax! In this post, you'll receive clothing recommendations for Valentine's Day dating, as well as all the facts and specifics you'll need to know about what dresses to wear for Valentine's Day dating.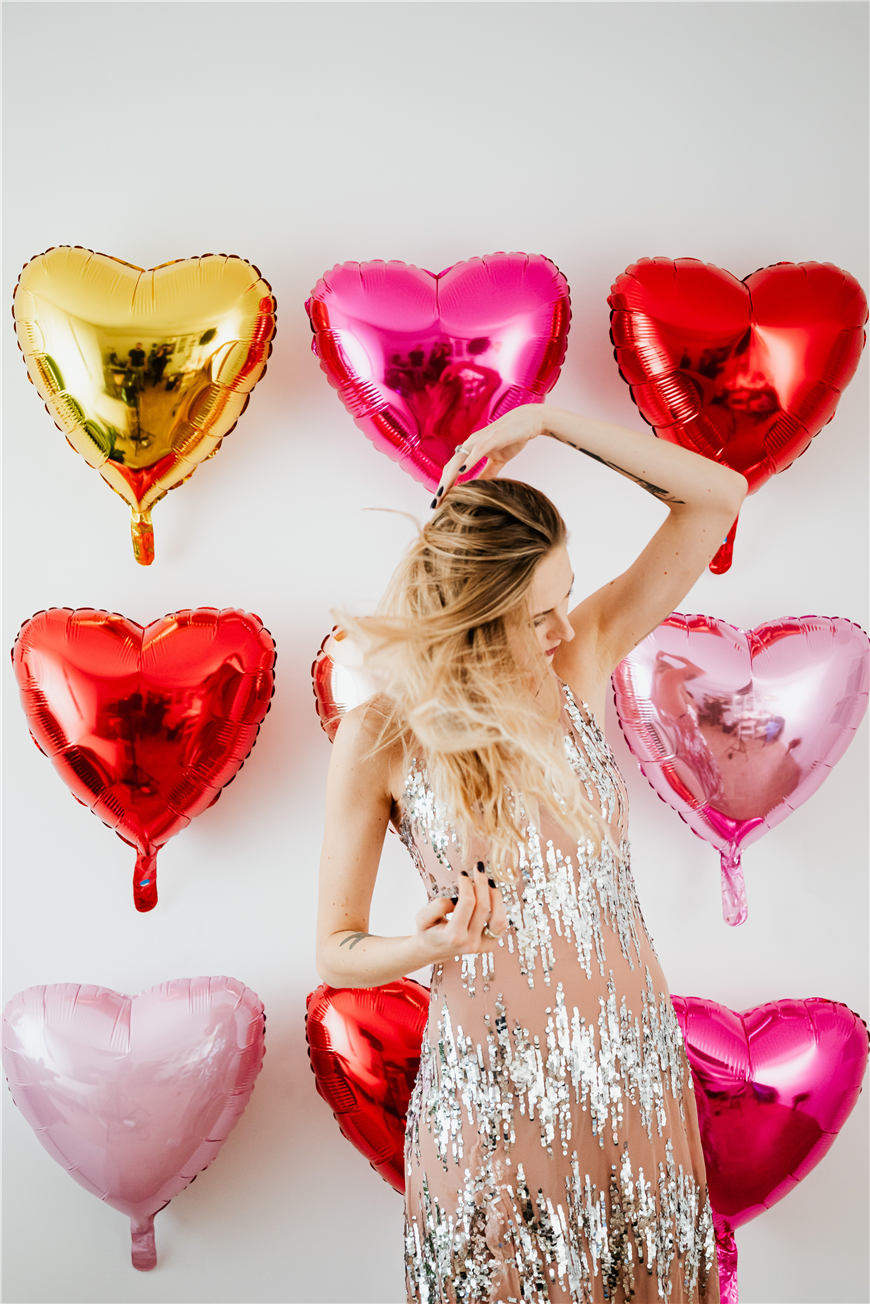 Hey! Are you looking for a dress for Valentine's Day in 2022?
If you have a date and you're wondering what dresses to wear for Valentine's Day, here are some tips that will help you.
The first thing you need to consider is the type of date you're having: a formal cocktail, a romantic dinner at a special restaurant, a relaxed date at the movies, and so on. Why is this relevant? Well, you don't want to put on a sexy floor-length gown just to go out for dinner and finally feel uncomfortable about how overdressed you are.
Fix your budget. Believe it or not, this will narrow down your options, making it much easier for you to choose your perfect outfit. Why spend too much time looking at a dress you cannot afford? With your budget in mind, you'll be faster.
What will be popular for Valentine's Day in 2022? Fortunately, there are a variety of designs to select from, but bear in mind that micro dresses are making a spectacular comeback in the fashion industry, and we all know that nothing compares to the confidence they exude.
Here are some gorgeous dress styles for this 2022 Valentine's Day
1. Gorgeous V Neck Lace & Chiffon Red Dress for Valentine's Day Dating
This stunning red gown will undoubtedly captivate everyone's heart, and you will look stunning in it. This dress has an A-line silhouette, a deep V-neck, and is above the knee in length. The asymmetrical hem will turn heads, and you'll appear as beautiful as a fairy.

It will instill a great deal of confidence in you on that romantic Valentine's night. It's constructed of a flexible material that flatters your contours to perfection. But be cautious! Because it's a short dress, make sure you feel comfortable in it. Pink is also available if you like something a little sweeter. A pink dress may also be quite attractive if it contains lace accents or is made of a delicate fabric such as chiffon.
2. Valentine's Day Fancy Shiny Deep V Neck Dress
When you shine in this deep v neck dress created of shimmering fabric, you will appear much like the beautiful night sky. This dress has an elastic high waistline and adjustable spaghetti straps, making it easy to wear and suitable for any body type.

The best part is that this short dress has a deep v neckline that will show off your flesh without being too exposing. Adorn it with a gorgeous pair of shoes and sophisticated jewelry, and you've got yourself a cute killer outfit.
3. Valentine's Day Deep V Neck Chiffon Maxi Dress
This beautiful and edgy evening gown will allow you to flaunt your excellent taste and style. The plus length evening gown features an A-line silhouette that emphasizes your whole figure. It has a deep V-neckline and ruffled sleeves. The waist belt is also present, giving the appearance of a smaller waist. Grab this curvaceous girls dress and win hearts; it's a great choice for Valentine's Day.
4. Valentine's Day Sexy Fishtail Maxi Dress
Keeping with the theme of a formal night out on Valentine's Day, another – bolder – choice is this double V-neck fishtail evening maxi dress that will blow everyone's mind. This gown combines seductive and romantic pictures with gorgeous sequined tulle, a sparkly leaf pattern, and a deep V-neck. Do you like a more colorful option? There is good news! Orchid, gold, dusty navy, navy blue, burgundy, silver, black, and white are all options.
Do you have any additional wardrobe ideas for Valentine's Day?

Finally, before you begin getting ready for your big night, consider these additional Valentine's Day costume ideas.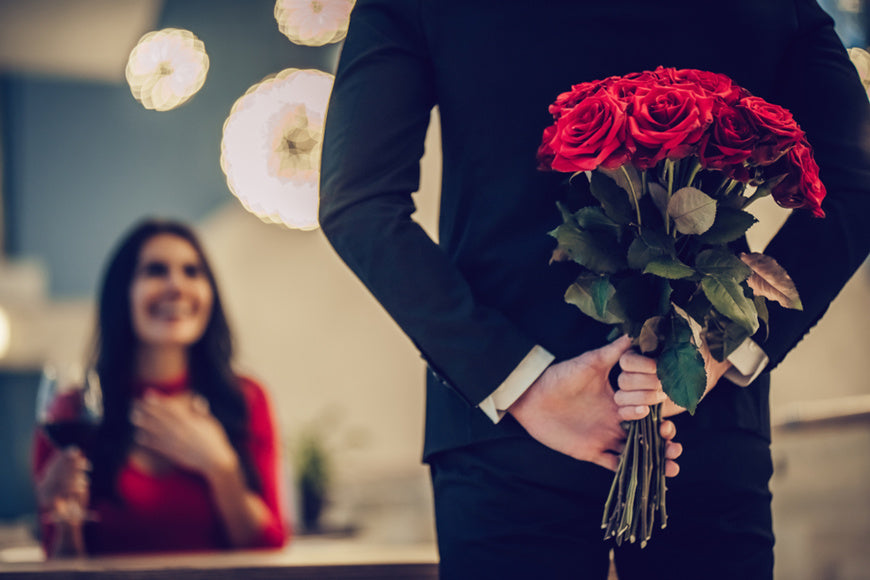 Show a little flesh: Although it is not required to reveal too much skin, covering oneself from neck to toe can give your partner the wrong impression: this coverage may be viewed as a no-show!
Respect your form and size: you may wear tight clothes if you wish, but not too tight. Respect your size: don't attempt to fit into a size 7 if you're a 10, as this will not showcase your curves and will also make you feel uncomfortable, because who can feel calm in an outfit that is three sizes smaller?
Not a fan of dressing up? That's all right. You are not required to wear a dress if it is not your first choice. You might, for example, pair delicate jeans with a delicate cashmere sweater. This is a lovely and classy mix for a laid-back date.
Consider your makeup: are you heading to a fancy cocktail party? If your dress isn't too sparkly, then bold makeup may be a fantastic alternative. Are you going to the movies or out to dinner? Choose a lighter makeup that helps you seem more easygoing. Whatever you select, remember to concentrate solely on one of your lips or eyes. You can't put everything on display.

Choose some lovely accessories. Whether you're going on a formal or informal date here, accessories should always be a part of your attire. If you're wearing a simple V-neck dress, you may accessorize with an eye-catching necklace. If you don't want to wear a necklace, go for large earrings. Finally, don't forget to include a handbag! You don't want to be carrying your staff in your back pocket.